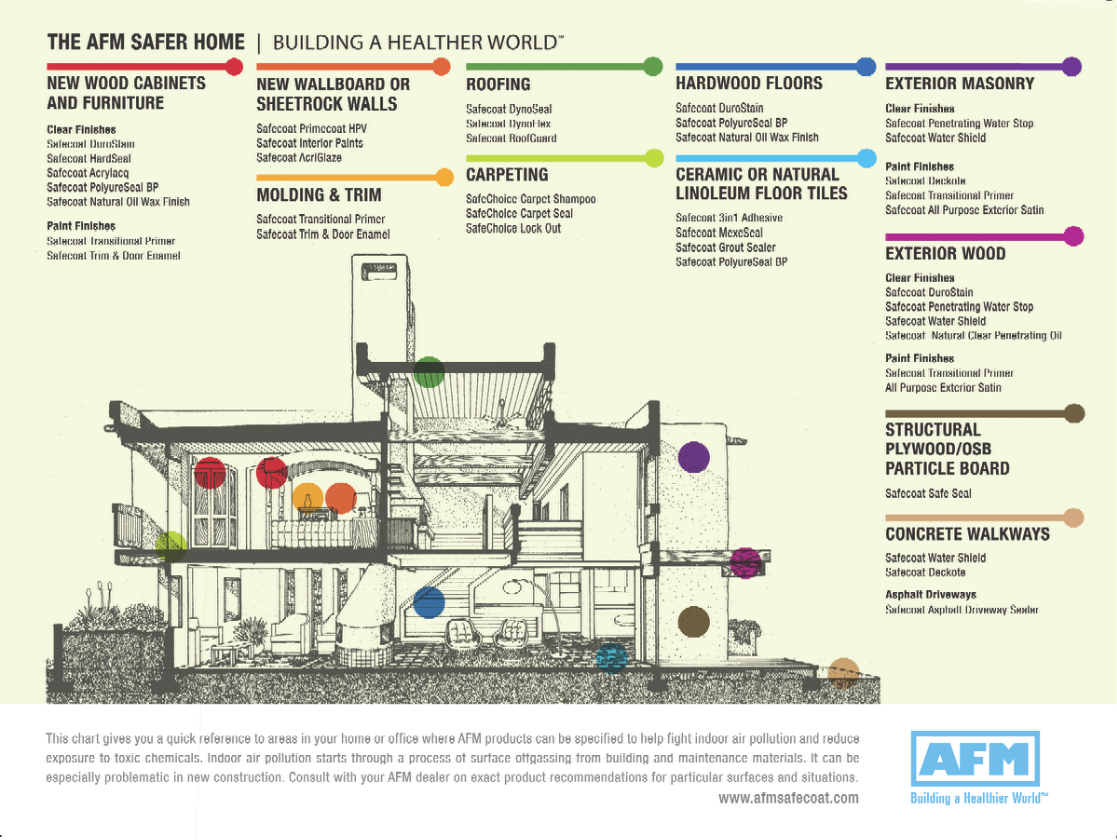 AFM Safecoat is the leading provider of environmentally responsible, sustainable and non-polluting paints, stains, wood finishes, sealers and related green building products.
As makers of Safecoat, SafeChoice and AFM Naturals building products, their mission is to provide products formulated to eliminate toxic emissions and prevent bad indoor air quality, to create healthy homes, schools and offices--and ultimately to protect the environment.
Originally formulated for physicians to meet the needs of chemically sensitive patients, Safecoat products are helpful in solving the problems associated with sick building syndrome. And so they proudly named them "Safe" and "Natural" to reflect their first concern for being healthy and safe.
Additionally, Safecoat primers, paints and clear coatings can control surface emissions before they effect your health or the health of your family.
Whether you need to prime it, paint it, stain it or seal it, AFM has a complete line of planet-friendly building products designed to create a healthier world.