15 Jan 2019
Sansin Enviro Stain Specified for Community Center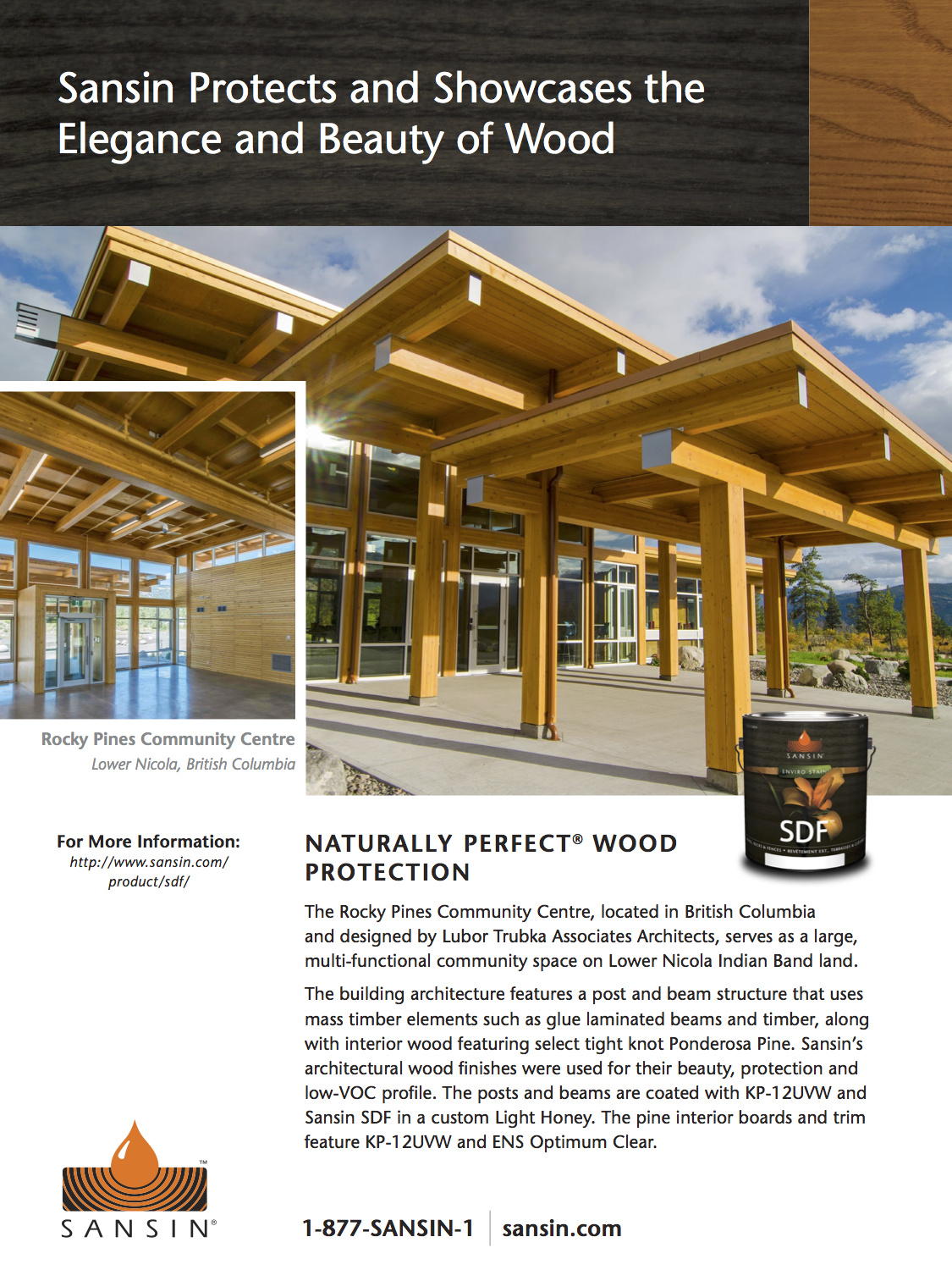 ABOUT THE SANSIN FINISHES SPECIFIED FOR THE ROCKY PINES COMMUNITY CENTER
KP12-UVW is a protective undercoating for timbers, dimensional lumber and engineered wood products that are subject to repeated wetting.  The UVW formulation protects against UV degradation and moisture absorption.   KP12 stabilizes wood components to reduce warping and checking, and will dramatically improve topcoat performance.
SDF is a penetrating finish for vertical surfaces, such as siding, decks and fences. SDF provides exceptional UV protection in a wide range of natural, semi-transparent and solid colors. Thanks to its unique waterborne formulation and proprietary nano technology colorants, SDF provides lasting protection in just one coat, enhancing the natural beauty of wood.
ENS OPTIMUM CLEAR is a highly durable clear finish which has excellent adhesion with many water- and solvent-based paints and finishes.  ENS Optimum Clear provides additional UV resistance and can be applied to wood, metal, fiberglass and composite substrates.  ENS Optimum Clear is available in Gloss and Satin finishes.